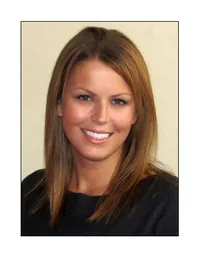 Dr. Jenna Gogel
Education:
Doctor of Chiropractic
Logan College of Chiropractic, 2007-2011
Bachelor of Science in Life Sciences
Logan College of Chiropractic, 2007-2009
Bachelor of Science in Kinesiology
Indiana University, 2003-2007
Dr. Gogel is proficient in Diversified, Logan Basic, Gonstead, and Thompson techniques. She also is full-body certified in Fascial Distortion Model which is a soft tissue technique that focuses on the fascia. Dr. Gogel combines chiropractic adjustments, soft tissue therapy, and rehabilitative exercises and stretches to enhance her patients' healing power, free them from pain, and improve performance in their daily lives.
Dr. Gogel completed an extensive internship in the Biofreeze Sports & Rehabilitation Clinic during her time at Logan. She worked with many athletes from surrounding grade schools and even at the collegiate level. Dr. Gogel enjoys keeping the stars of the game performing at their optimal level!
Dr. Gogel was born and raised in Huntingburg. She married Greg Gogel, principal at Southridge Middle School, and they have two boys Knox (6) and Krew (3). The family enjoys being outdoors doing things such as kayaking, fishing, riding ATVs, and hiking.