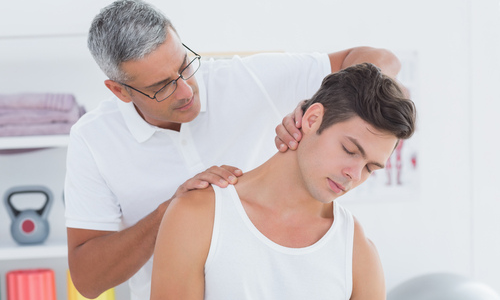 5 Conditions That Can Be Improved with Chiropractic Care
Chiropractic care offers more benefits than you may realize. Whether you're suffering from back pain, fibromyalgia, temporomandibular joint dysfunction (TMJ), or another condition, chiropractic treatment can ease your pain and reduce or eliminate other symptoms. These five conditions are among the many that chiropractors treat every day.
1. Back and Neck Pain
Back and neck pain may occur as a result of a car accident, fall, arthritis, spinal disc degeneration, poor posture, or even looking down at your cell phone for hours every day. No matter what the cause, back and neck pain can interfere with your sleep, make you feel irritable, and prevent you from carrying out your usual daily activities.
The pain may be a result of a misalignment of the vertebrae in your spine called a subluxation. In addition to pain, you may notice tingling, numbness, or burning in your back or neck if you have a subluxation. Misaligned vertebrae can also increase tension on your muscles and press on your nerves, worsening your symptoms.
Spinal manipulation is one of the treatments chiropractors use to treat subluxations. The hands-on treatment uses quick thrusts to move vertebrae back into alignment. Your chiropractor may also use several other treatments to ease back or neck pain, including massage, soft tissue manipulation, heat, ice, ultrasound therapy, and electrical stimulation.
2. Headaches and Migraines
Headaches and migraines affect the quality of your life and can make it difficult to function at work or school. Head pain is a particularly common complaint. In fact, 50 to 75 percent of adults have suffered from headaches during the last year, according to the World Health Organization, while 30 percent have experienced migraines.
Chiropractic treatment eases the pain of both migraine and tension headaches and may reduce the number of headaches you get. In a case series published in the March 2019 edition of Global Advantages in Health and Medicine, researchers explored whether chiropractic care could be helpful in treating migraines.
One patient reported a 50 percent decrease in headache intensity after treatment with spinal manipulation, spinal mobilization, and soft tissue release. Migraines decreased from three to four a week to just one per month in another patient who received chiropractic treatment.
3. TMJ
TMJ affects the muscles, bones, and ligaments in the hinge joints in your jaw, causing pain that increases when you open or close your mouth or chew. Headaches, facial and ear pain, and muscle spasms can also accompany TMJ.
Your treatment may involve soft tissue techniques that relax muscles and tissues in the jaw and break up scar tissue. Gentle pressure may also be used to improve the alignment of your jaw joints.
4. Fibromyalgia
Fibromyalgia causes tender points all over your body, in addition to fatigue, limited range of motion, and difficulty sleeping. Pain relievers, anti-depressants, and anticonvulsants are typically used to treat fibromyalgia symptoms. Unfortunately, these medications, like all drugs, can cause unpleasant side effects.
Spinal manipulation and ischemic compression treatments may reduce pain, eliminate muscle spasms, and improve nerve health. Ischemic compression involves applying pressure to a trigger point, or knot, to deactivate it.
Twenty female fibromyalgia patients received 20 sessions of connective tissue manipulation and ultrasound therapy of the upper back in a study published in The Journal of Manipulative and Physiological Therapies. The women reported better sleep and less intense pain after their treatments.
5. Asthma
Asthma flare-ups affect your ability to breathe easily by narrowing the small airways inside your lungs. A spinal misalignment may worsen your symptoms if the subluxation causes muscles used for breathing to tighten. If this happens, it may be difficult to take a deep breath.
Realigning your spine loosens the muscles, which gives your lungs more room to expand when you breathe. Correcting subluxations also reduces pressure on nerves, allowing them to send messages between your lungs and brain more efficiently.
Has pain become a constant part of your life? Chiropractic care offers natural relief for many conditions and injuries. If you'd like to find out if chiropractic treatment is right for you, give us a call.
Sources:
Global Advantages in Health and Medicine: Integrating Chiropractic Care Into the Treatment of Migraine Headaches in a Tertiary Care Hospital: A Case Series, 3/28/19
Journal of Manipulative and Physiological Therapies: Short and Long-Term Results of Connective Tissue Manipulation and Combined Ultrasound Therapy in Patients with Fibromyalgia, 9/06
Spine Universe: What Disorders Do Chiropractors Treat?